A bus carrying passengers from Queens to the Mohegan Sun Casino rolled over on Interstate-95 in Connecticut injuring up to 40 people on a snowy Monday morning in February. Some of the passengers were critically injured and taken to area hospitals. A car accident or bus accident that occurs out of state raises several issues for a New York resident as we discuss below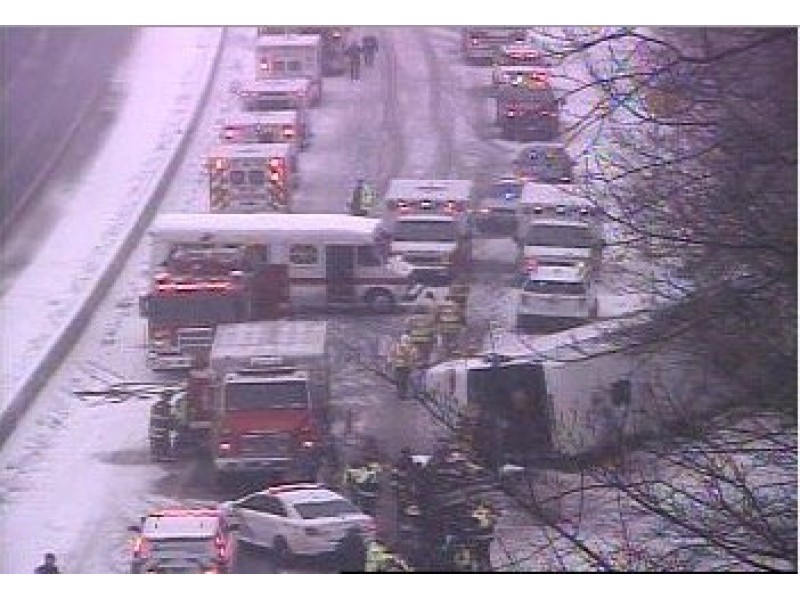 Is the bus company responsible for paying the injured person's medical bills
? Unfortunately, the answer is No.
Who pays the bills if the bus company does not have to?
If the passenger owns a car or resides in the same household with a relative who owns a car, then the household's auto insurance company is responsible for providing no fault benefits – including paying the medical bills incurred in the accident. We go into a more detailed discussion regarding no fault and bus accidents
Who pays the medical bills if the injured person neither owns nor lives with a relative that owns a car?
The bad news is that the passenger is stuck with the bills and has to submit them to his or her private health care carrier assuming that they have health insurance. The Insurance Dept. of New York (now known as the Department of Financial Services) has ruled that: "if the [bus] accident occurs outside the State of New York and the claimant does not possess a household automobile policy, there is
no requirement
that the injured person be afforded New York No-Fault benefits."
Velen Med. Supply, Inc. v. Greyhound Lines, Inc.
, 31 Misc. 3d 235, 240, 915 N.Y.S.2d 484, 488 (Dist. Ct. 2011).
Is there a serious injury threshold to meet if the accident occurs in Connecticut
? The answer is NO. "By its express terms, New York's no-fault law applies only to "injuries arising out of negligence in the use or operation of a motor vehicle
in this state". Ofori v. Green
, 74 A.D.3d 474, 475, 901 N.Y.S.2d 835 (2d Dept. 2010). This means that the injured passenger does not have to establish proof of a "serious injury" in order to recover damages for personal injuries sustained in a Connecticut bus accident.
We guide our clients
through this process and explain what needs to be done in order to secure their rights. Please call us with any questions.
AGGRESSIVELY ADVOCATING FOR OUR CLIENTS SINCE 1959
Get Your First Consultation FREE!
Fields marked with an * are required